Wonderful experience!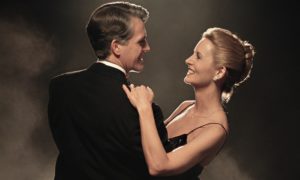 My husband & I took up ballroom dance lessons over a year ago and have been extremely pleased with our experience. Our teacher, Tayna is very knowledgeable and personable. Her teaching style is quite pleasant and she is skilled in finding out the best way to teach her students based on their individual personalities. We would highly recommend her to anyone seeking to learn ballroom dance.
Mark Davern Tattoo in Port Charlotte, FL

Could I do it?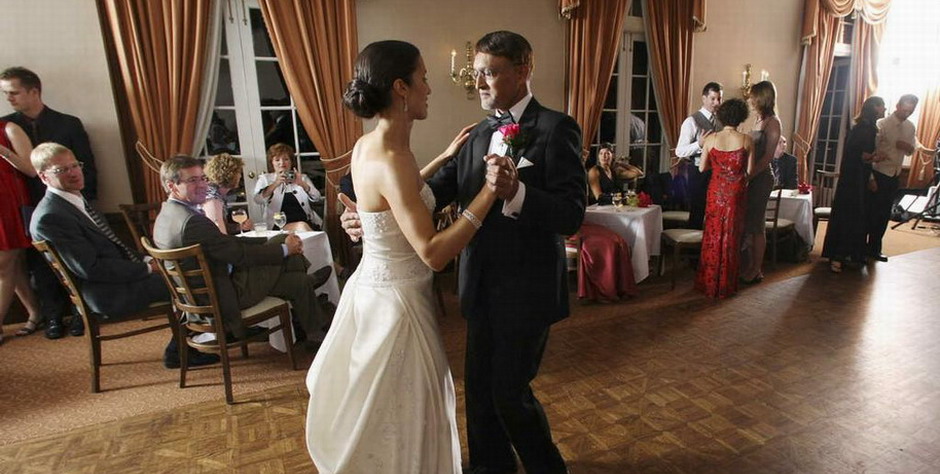 I will have to dance with my daughter alone on the dance floor for at least two rounds before others join and all eyes would be on me. Could I do it?
I will never forget Tayna taking so much time and patience to advance me from having three left feet to having only one.
After the first dance with my daughter and the next one with my wife, I stayed on the dance floor for the next four hours and danced with almost every female at the wedding.
We still continue to take lessons on a weekly basis and now I can say that the problem was NOT with me but with all the past teachers I had. It took this experience to prove that. It's never too late to start dancing especially with superb teachers.
Francis Lobos in Siesta Key, FL
It was great. Amazing how you can learn so much in such a short period of time. Everyone is so accepting as we're all in the same boat. Nice class nice people.

– Richard L. Prager
It's a fun session. Salsa is good for anyone to learn. This is an easy way to do it.—

Herb Baron

Lots of fun! Terrific teacher.-

Judy G.

Fun group and exceptional instruction! Chaz- You were a great partner!—

Valinda

I really enjoyed this meetup alot and plan on returning as often as I can.

-Mary Jo Johnson
Intermediate Salsa Class Reviews
I learned that I cannot steer my partner if the steering wheel is disconnected ..

—Algis

Continuing exploration of the essence of the salsa dance movements .. Great insights one can use immediately !

—Algis

Very enjoyable morning, great way to learn some Salsa moves. Good instruction from two good instructors.

—Rosemary Kenyon
• Nicole
 Great lesson ! All the dancers were very friendly
people. Perfect pace. Very patient and helpful instructors. One instructor took
the time to go over the previously taught combination after the new class – very
considerate and enthusiastic. 2 hours for $12 you can't beat it !
• Sallie
Really good lessons. Had a great time. Have to work on my
turning!!!
  • Algis
Excellent teaching strategy . Show intended results from
beginning . Break it down with male – female instructors . Building blocks
towards final result . Coaching during practice afterwards . And there might be
a video afterwards !
•Fred Weiss
Very good. Please keep me informed of upcoming events.
  •Jim Nunley
The Intermed/Advanced class really helped my dancing
confidence. I really feel like I accomplished something.
 
Free Intro Class Review
•Gary
It was a very enjoyable and interesting lesson. The
instructor was very professional. She provided lots of information, but was very
entertaining and put everyone at ease.
••Sallie
Tayna is an awesome instructor. I learnt some new steps and
turns. turns, turns. Lots of fun.
  •Ann
I thoroughly enjoyed my first salsa lesson and hope to
attend more in the future. It was a great group of people and the pace suited my
inexperience. Now just need to practice my newly learnt steps!
•Edward
Good basic instructions mostly beginners but some ready to
go further good attitudes and dance etiquette. Friendly folks learning new dance
•Claudia
Lots of fun! Thank you guys for being so patient with my
two left feet 🙂
•Christine Olson
I really had a great time and our instructor went over
steps so those of us that needed extra attention got it. Hope to make it to
Sundays dance at 15 South at 7:30. Thanks so much and see you in March.
•Teresa Alford
Great lesson, lots of fun!
•Dana Nellen
Lotsa fun and Tayna is an excellent teacher! Highly
recommend. o:p>
•Jim Nunley
Thanks Tayna. Nice first lesson, I plan to take more 🙂 o:p>
•Robert Vago
Loved it ! Perfect pace. Instructor was marvelous and all
the people were very friendly. Couldn't have asked for anything better. o:p>