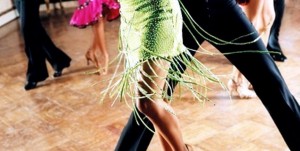 In addition to group classes and private lessons, we offer social dance parties three nights a week.
Mondays – on the 1st, 3rd, and 5th Mondays USA Dance Organization, White Sands Chapter hosts their events at Ballroom City consisting of a group lesson at 7pm (a different dance each month), and dance party from 8 to 10pm. Women have the option to buy dances with two pros. On the 2nd and 4th Mondays, Ballroom City hosts the same party including continuation of the month's lesson.
Wednesdays – Open dance with pro dance options 8 to 10pm.
Saturdays – Open dance. Women can pick up dances with three pros.
These are fun, light-hearted evenings. BYOB safely.
At our dance parties we play a variety of music to cover all Ballroom and Latin steps. It's a relaxed and upbeat environment. We are here to have fun. Everyone dances. Stephen serves up a variety of snacks and baked goods. Wine is included at Saturday parties. There are at least three of these parties a week. Watch our calendar!